Back Strap Loom Workshop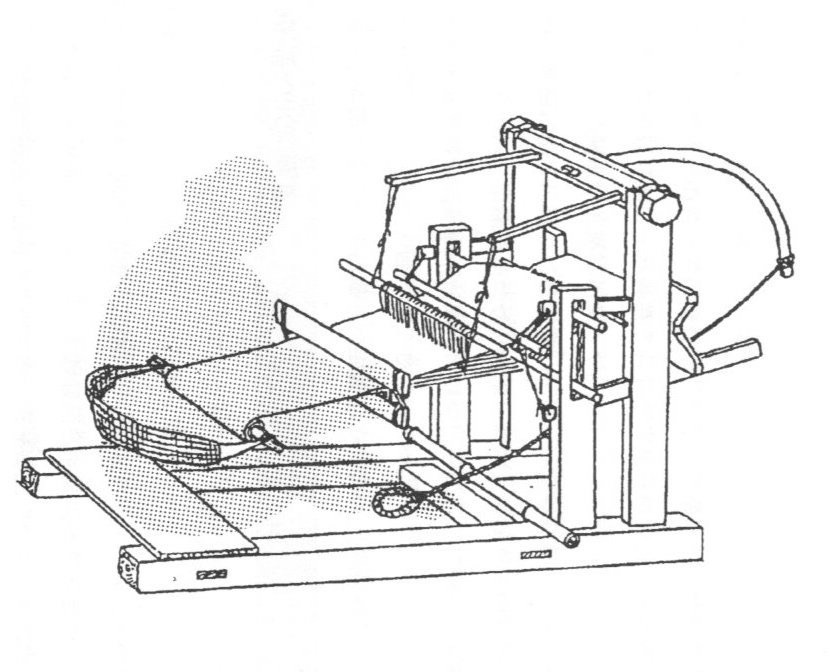 続・手織機の研究 前田亮 著より
The back strap loom called zhi-bata, izari-bata or koshi-bata in Japanese has been decreasing its number nowadays , though few weavers for Yuki-tsumugi still use this type of loom.
In the Pacific rim there have been various types of back strap looms in which weavers control the tension of warp by their lower back.
In the past the frame was built in the primitive back strap loom to get ease of use and higher quality of textile, and we call it kidai-tsuki-koshi-bata or tenbin-koshi-bata.
This type of loom exists in Japan , Korea and China.
Recently dozens of back strap looms faced the danger to be scrapped in Aomori . We really hope to exploit these valuable recauses
for the way of life in modern times, and decided to held the back strap loom workshop.  
Time
Next year February , March
for 3-4days including consecutive holidays

Place
Oigawa Kuzu -fu Weaving Studio
Kanaya-izumi-cho 5-1, Shimada, Shizuoka prefecture , Japan

Workshop fee
around JP¥88000 not yet been fixed
lodging and meal charges are not included

Contents
History of the back strap loom and its mechanism (lecture)
Preparing for the back strap loom waving
(warping, reel , making heddles, threading and weaving adjustable fabric)
Weaving
You can use the back strap loom by yourself after taking this workshop.

The number to be admitted
5/term

Backstrap room
A back strap loom will be given to the participant if they want to.
around JP¥30000 will be charged (not yet been fixed)

Announce project details
The details of this workshop will be announced in 2021 January on Oigawa Kuzu-fu website and Oigawa Kuzu-fu Facebook page.
Pre-registration
Let us know your address , name, mail-address and your history of weaving and dyeing for a pre-registration.
Those who had made pre-registration will get the prior information about this workshop.




Oigawa Kuzu-fu mail
Schedule
day 1
10:00 a assemble
10:00~10:30 orientation
10:30~12:00 explanation of the loom
13:00 warping
14:30 reel
15:30 making of heddles
17:00 close
18:00~20:30 welcome party appreciation of old textile

day 2
9:00 assemble
9:00~10:30 lecture various types of loom , why the back strap loom?
10:30~12:00 practice weaving
13:00~17:00 practice weaving
18:00 go to a hot spring

day 3
9:00~10:00 lecture the back strap weaving save the humans future
10:00~15:00 practice weaving
15:00~16:00 graduation ceremony

The difference between the floor loom and the back strap loom
In case of the floor loom,the warp keeps the same tension between the front beam and the rear beam, and the weft tend to waves .
In case of the back strap loom, the warp between the weaver's lower back and the rear beam change its tension by weaver move their lower back backward and forward, and the warp tend to wave . It requires skill to make beautiful selvage.

We are all waiting for your registration!!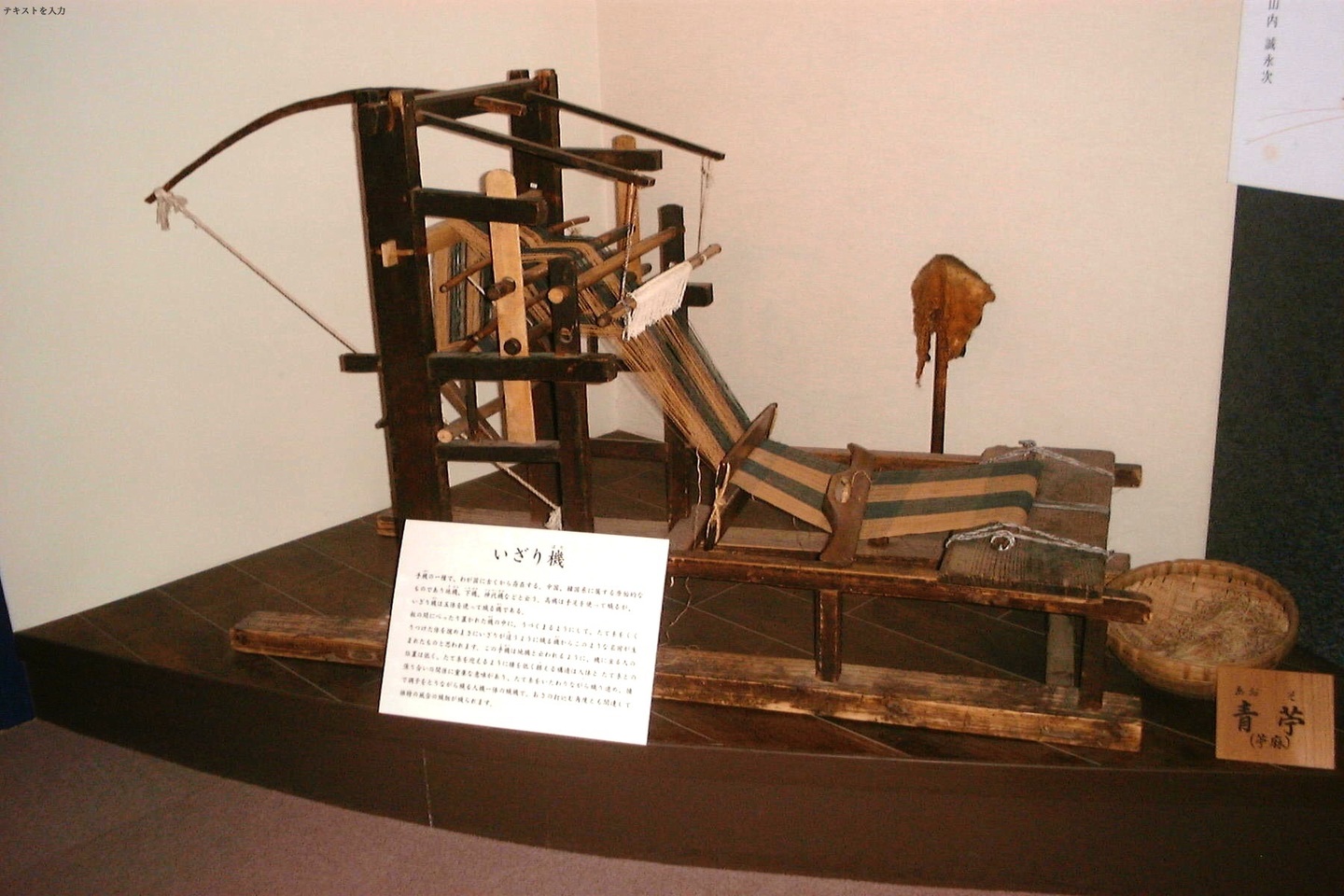 米織会館 苧麻機